Due to COVID concerns and supporting everyones safety, there will be no Trout Pond at the 2022 show. Our intent is to spread tables out and make more room throughout the show to promote social distancing.
Tables for the last show were sold out for the 26th straight year. Thanks to everyone who expressed interest in tables. If you would like to be a vendor for the 2022 show, please send us your address via the
contact us
link to be added to our mailing list.
January 22nd and 23rd, 2022
Thanks to everyone who came out for our 27th annual Fishing Show!! It was a great event with lots of good deals and fishing conversation. Make Plans now to attend the 2022 show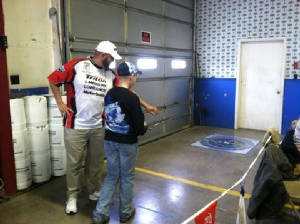 Kids Casting. Bring the kids out for a great time and challenge their casting skills. Instructors will be there to help those who want to learn.